Our Sustainable Practices
The ultimate luxury: organic high-end materials responsibly sourced.
Our caftans, dresses and pareos are crafted in faraway places around the world, following organic practices. The entire production process revolves around hand-dyed silk and cotton fabrics, ensuring a luxurious and sustainable experience. What makes our products truly special is the personalized treatment each garment receives. Our dedicated team carefully crafts each piece using sustainable materials, paying attention to every detail. This personalized approach guarantees that you receive a garment of exceptional quality.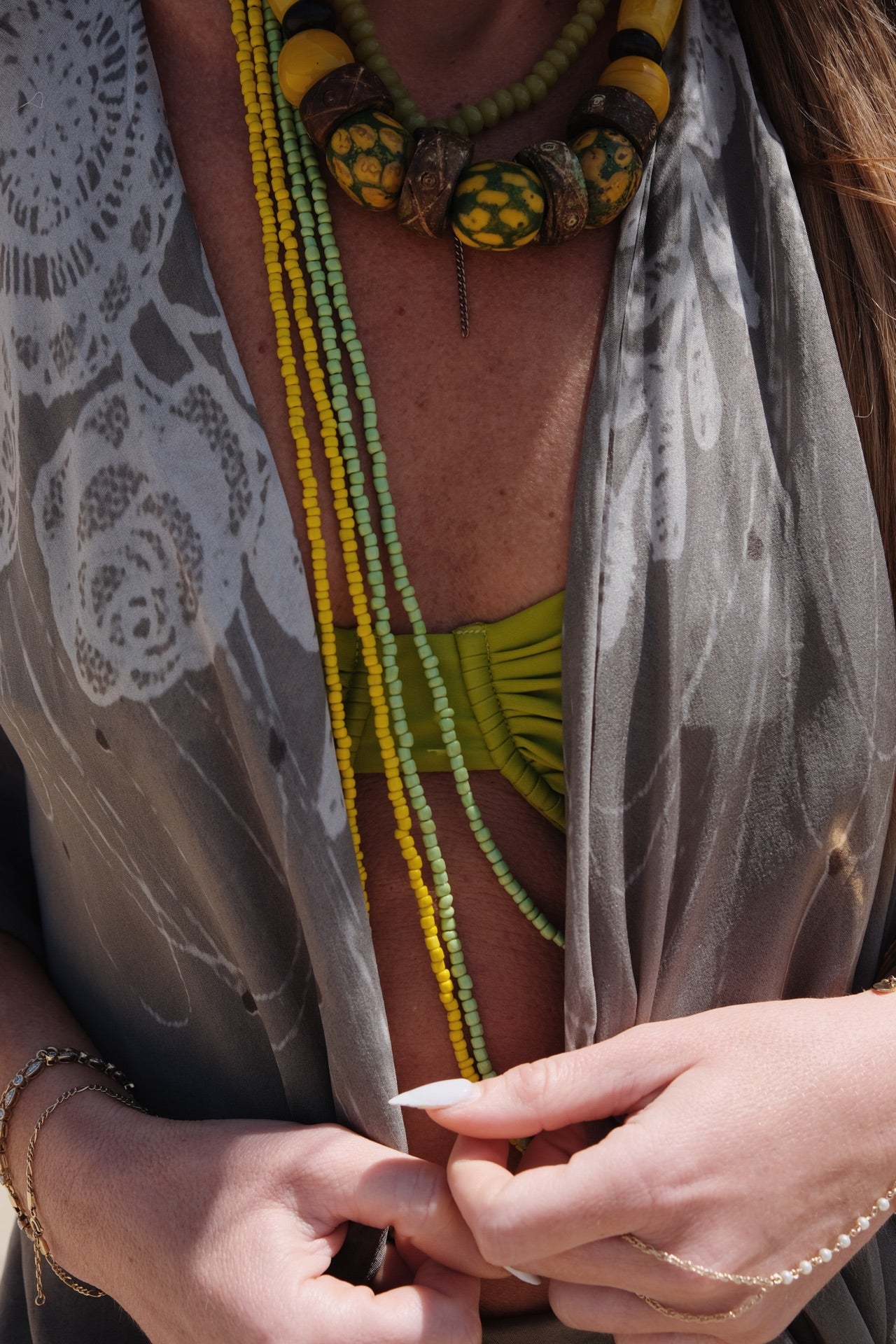 Small batch craftmanship
We produce our garments in small quantities.
This allows us to maintain a high level of craftsmanship and uniqueness. When you wear our garments, they stand out with an exclusive and extraordinary style. We understand the importance of comfort and versatility in clothing. Our garments are designed to be lightweight and comfortable, making them ideal for travel and any event your clients attend. Additionally, they are easy to care for, as they can be easily washed and dried.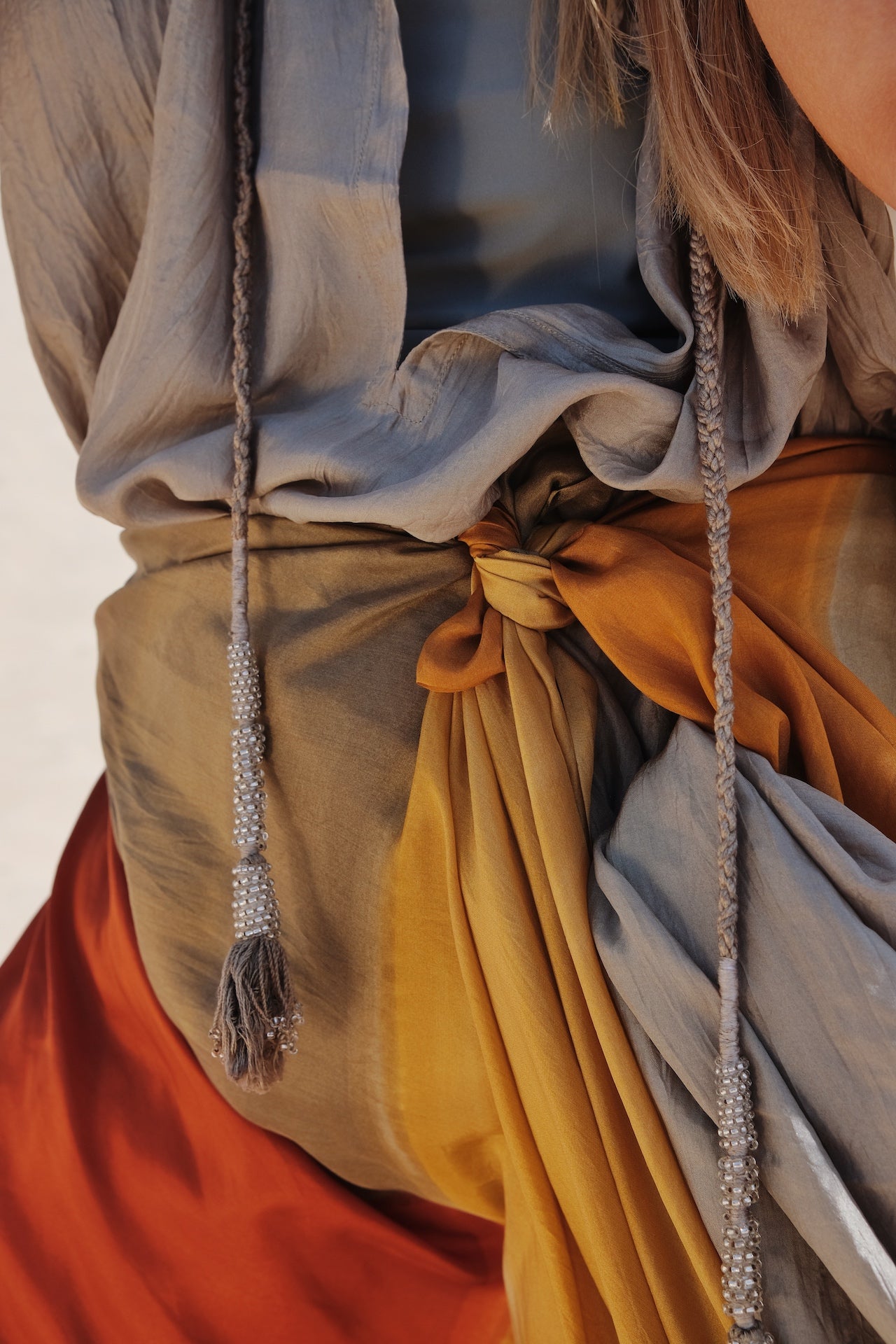 Fairtrade. Handmade. Ethically produced.
We stand for ethical production, using only natural materials and supporting artisans from remote communities around the world.
By choosing our caftans, dresses and pareos, you not only indulge in luxury but also contribute to sustainable fashion practices. We believe in the power of conscious consumerism and the positive impact it can have on our planet. With our hand-dyed silk fabrics and sustainable materials, you can feel good about your purchase while looking fabulous.
Shop

ALL COLLECTION